"GAP-Gadadhar Abhudaya Prakalpa"

A Project for the Holistic Development of Poor Children
"Background"
The children in modern society, being fortunate enough to have come under the influence of technological development and other sweeping changes in socio-political sphere, are empowered by the benefits of a global way of life. On the other hand, a still larger section of children in society, caught in the jaws of poverty, illiteracy, superstition, and narrow-mindedness, are unable to break through the entry barriers to the benefits of modernization. India's vast number of slum children, street children and rural children are deprived of the basic necessities like food, nutrition, medical care and education.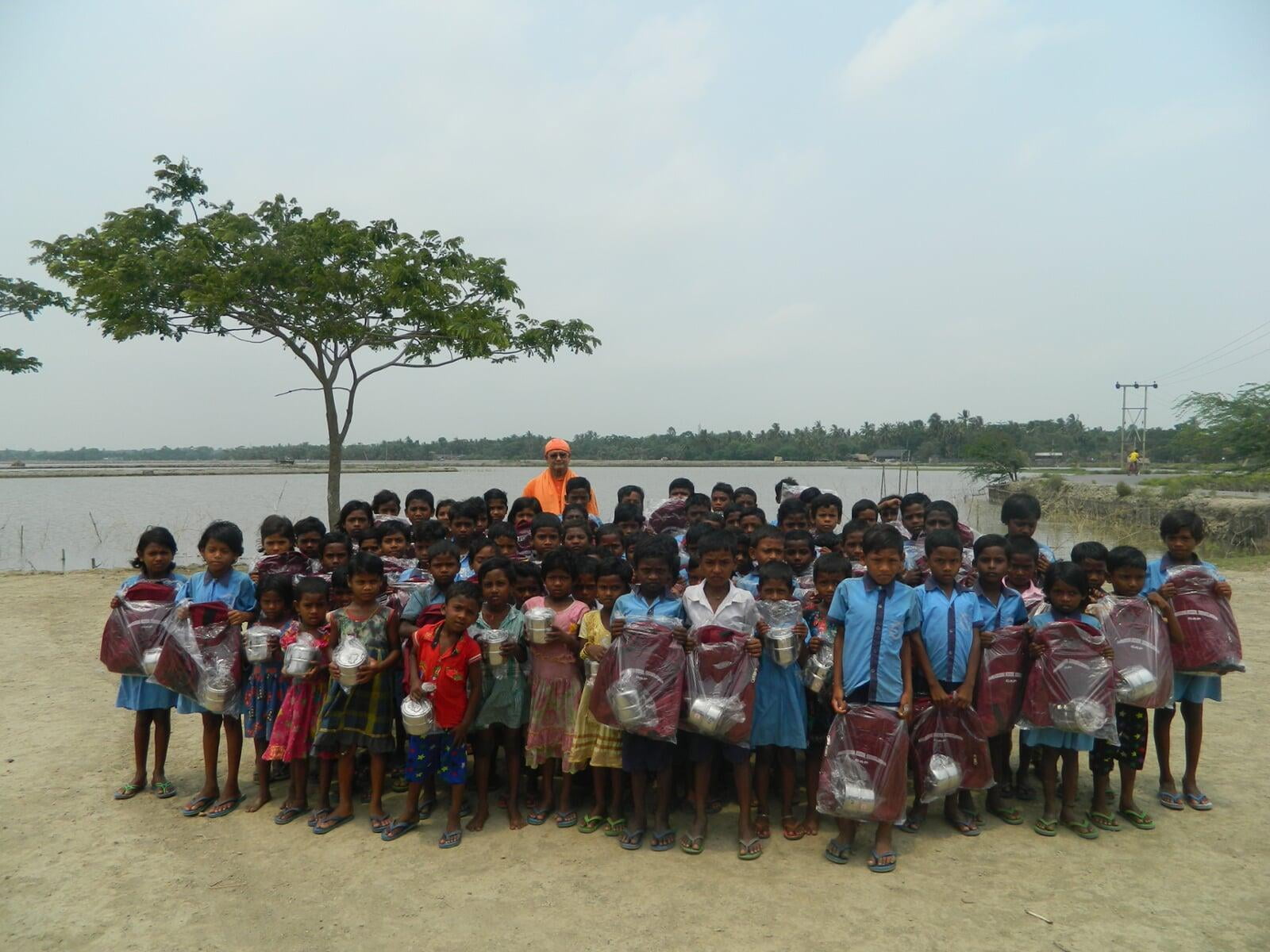 "Launch of GAP"
Keeping the aforesaid social conditions in mind, the Gadadhar Abhyudaya Prakalpa (GAP) was launched in October 2010, as a part of the 4-year long 150th Birth Anniversary Celebration of Swami Vivekananda, for the 3-fold development of the needy and backward children - physical, mental and intellectual, and since then it has been running up till now in different parts of India. The project 'Gadadhar Abhyudaya Prakalpa' (GAP), named after the childhood name of Sri Ramakrishna, i.e., 'Gadadhar', is being implemented for the betterment of the neglected slum and rural children who are often brought from the roadside huts and highly unhygienic garbage-damping areas.

The GAP is a composite programme having different activities for physical, mental and intellectual development of the aforesaid targeted children (aged 5-12 years) as explained below. This programme is conducted daily for about 2-3 hours (about 25 days in a month), in the morning or evening.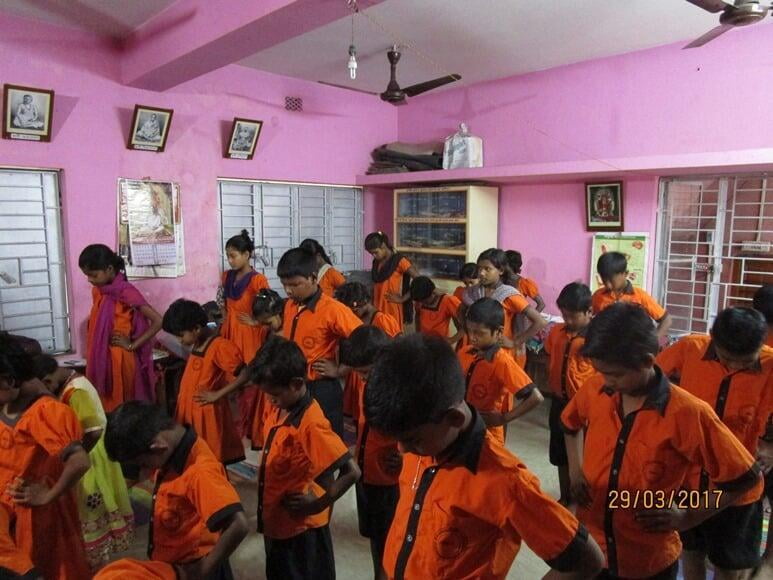 Physical Development
various games and exercises; sports items; prayers; Periodical health check-ups to monitor body-weight and height, Minimum medicines, wherever required, are administered as per the doctor's advice; nutritive food supplements; As Part of Physical development - school bags, school uniforms, study materials like notebooks, pen, pencil, eraser, etc., books, umbrellas / raincoats, footwear, toiletry items like toothpaste, toothbrush, tongue-cleaner, soap, oil,
nail-clipper, etc
.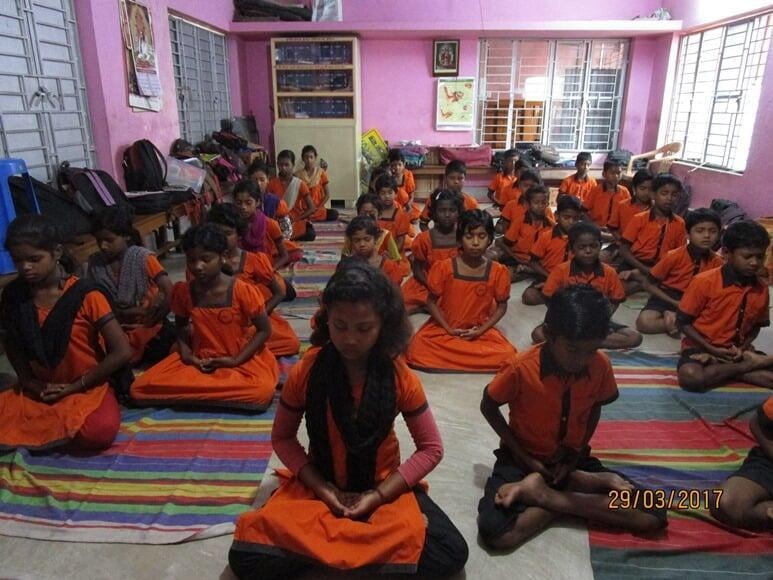 Mental Development
various arts & skills as per the local culture and tradition in music, chanting, painting etc.Value Education. The lives of great personalities in the field of literature, religion, history, and freedom movement are taught to the students to imbibe their noble qualities and sacrifice for the cause. Periodically, films on Value Education and other inspirational themes are screened to the students for exposing our national heritage and culture.

There are 5 GAP units (250 children) running through this Ashrama for which each year INR 22.5 Lacs per year is being spent. It started in 2010 and till it is running supported by the Ramakrishna Mission Head Quarters and Corporates like NICL, ITC etc and donations. We are trying to increase the fund of our own to continue the project if somohow the funding failed from the other end . Basically the children of these units are coming from a very lower class both economical and cultural. Most of the children are first generation learner.So it's an appeal to the Corporates, Individual and others to please help us that we can help those children. You can send your queries, offers, proposal by email - sikrakulingram@rkmm.org
you can send your support by cheque in the name of "RAMKRISHNA MISSION SIKRA"
You can contribute a minimum INR 500 for the holistic Project. For Indian Donors only. If you are a Foreign National please contact us for the further procedure